An Experienced Cyber Security Company in New Mexico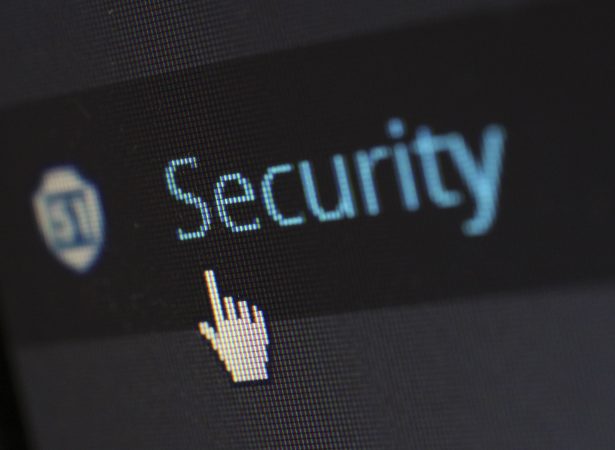 Fill Our The Form To Claim Your FREE Cyber Security Audit
Important! We hate spam as much (or more!) than you and promise to NEVER rent, share, or abuse your e-mail address and contact information in any way.
With today's evolving threats, you need a cyber security company that delivers more than just a single form of protection for your network. We offer several different layers of cyber security measures to give our clients complete confidence that their data is safe.
Cyber Security Services Offered by LDD
LDD offers comprehensive cyber security services to small-to-medium sized businesses, aiming to help New Mexico organizations understand cyber security and its significance in today's digital business world.
This is the first step in our process to provide answers to key questions prior to implementing a security plan. This is a thorough examination of network systems detailing security vulnerabilities.
Planning for the unthinkable will yield cost-efficiency, higher employee productivity, greater customer retention and decreased chaos.
Meet with one of our experts to learn and discuss the solutions that are right for your organization.
Our experts will guide and assist you before, during or after a cyber incident. Planning and response are critical to mitigate threats and reduce risk.
Why Choose Us For Cyber Security Solutions?
We deliver a mix of various security methods for each and every client's unique business operation, and implementing multiple layers of cyber security solutions increases the complexity to breach data. Criminals generally won't work too hard for their payoff.  Our layered offerings of cyber security solutions provide the best possible protection.

Ordinary anti-virus software no longer works. We use AI and predictive learning analytics to stop hackers at the gate.

Your employees can be your weakest link in protecting your data. Cyber security training can transform your company culture to cyber aware, so your staff becomes your best line of defense.

Our stack includes regular monitoring for company credentials.

Regular and random phishing tests will keep your staff alert and aware of the latest trends in phishing scams.

We employ tactics such as spam filtering, strong password recommendations, password rotations and anti-virus applications to protect unwanted access.

Our 24/7/365 monitoring service is a proactive measure catching issues before they become problematic or disastrous.

The first line of defense and a key component in a security stack.

Our backup service is not tied to your primary system making them available for restoration if your files become encrypted by hackers.

These applications cannot be overlooked. Password safety practices are key to your cyber security.

A security tactic that verifies a user's identity for access to your applications and data, acting as an additional deterrent for cyber criminals.
Albuquerque – We offer cyber security services to the Albuquerque metro area, New Mexico's largest city. We are a dedicated team to protect your organization from data breaches.
Rio Rancho – With the booming growth rate over the past three decades, the need for cyber security services in the Rio Rancho business community is great and LDD will travel here to assist.
Santa Fe – New Mexico's capital city teems with business activity where cyber security services are needed in Santa Fe. 
Belen – LDD provides cyber security services in Belen, helping this smaller community to grow and prosper.
Cyber Security Services FAQ's
Cyber security is the practice of protecting any device you have connected to the Internet—desktop computers, laptops, mobile devices, phones, cameras, networks and its data—from malicious cyber-attacks.
If a business does anything that's tied to the Internet, it will need some sort of cyber security measures in place, regardless of the business size. Even if a small company only uses email, it requires security. But the reality is that the vast majority of businesses today—large and small—have many systems tied to the internet including business phones, accounting systems, customer data bases, payment systems, patient health records… the list is endless. Cyber criminals take the path of least resistance for attacks which means that small and mid-size companies suffer the most because they typically don't have proper cyber security in place. They make easy targets.
Network security – This refers to protecting a computer network from attacks internally or externally. It includes specific product services such as email filtering, firewalls, 24/7 monitoring and much more.
Application security – This is protection at the app level and employs tactics such as strong password hygiene, MFA and security questions.
Cloud security – Most businesses utilize cloud for one reason or another, but primarily it is used for storage. Cloud providers have robust security however, business owners still need to take care to understand and implement appropriate backup plans, and the human factor.
Operational security – This means how a business manages their risk of cyber threats. It Is the whole process by which an organization plans, implements and practices cyber security to create a safe and cyber aware culture. One key area of operation security is employee security training.