David Luft
David Luft, a native New Mexican and the founder and CEO, started LDD Consulting in 2000. What began in high school as an interest in artificial intelligence led to a degree in  psychology with a minor in computer science and an MBA, giving him the foundation for starting a company dedicated to solving problems and providing excellent customer service.
During this start-up period, he taught the Microsoft Program at three local post-secondary institutions; this gave him the benefit of an incredibly thorough knowledge of the subject. David's knowledge of programming allowed him to start providing intranet services (internal use websites) to customers and a few years later he acquired a website company, allowing him to separate LDD Consulting into two divisions, one for IT services and one for websites.
Prior to the beginnings of LDD, David's love of problem-solving through use of technology had him creating several artificial intelligence programs for fixing cars and playing video games. Following his graduation, he worked as an Information Systems Manager providing desktop and help-desk services for national companies. At this time, he was also the Operations Manager for a training division where he oversaw eight training locations throughout New Mexico. But his true calling would be to run his own technology business.
LDD Consulting, located right here in Albuquerque, now employs a comprehensive team, including David's wife, Dina, who co-runs the business, successfully facilitating enterprise level solutions and allowing small business owners to forget about their technology and focus on their passion.
We strive to deliver quality and professional IT services with exceptional customer service, allowing you to focus on your business priorities. Those services encompass all aspects of business technology: training, planning, compliance, security, and managed services.
We strive to make technology invisible so businesses can focus on what they do best. We guarantee total satisfaction to our customers while giving our associates a chance to advance in the ever-growing technical world. We will provide quality, leading edge technical services to businesses, allowing them to have total confidence in everything they do. We invest in the community by providing low to no cost services to local nonprofit businesses.
We have long-standing customers who trust and respect us

I instill the highest standard of integrity and ethical behavior with everyone associated with LDD—staff, customers, and partners

We have exceptional customer service—please read what our clients have to say about us

We are competitively priced
With nearly 30 years of experience working in the IT industry, I am able to provide valuable information to my local community and nationwide to help businesses and consumers make smarter decisions about their technology.
Weekly, I am part of an expert panel of tech industry small business owners who share their knowledge and opinions about relevant and current issues in the IT world through a live stream show and podcast, The Reboot.
5 Ways Technology Can Help In This Staffing Crisis
Windows 365 & Azure Virtual Desktop
Beware of So Called "Free Cyber Security
I provide professional advice to our local news stations for security incidents and issues.
FCC to Vote on New Rules for Internet Access
How to Stay Safe from Ransomware Attacks
I enjoy writing articles and producing webinars relevant in the tech and small business world that can provide useful information to my clients and business community.
Keeping up with current industry trends, news and technology is key to providing the best solutions to our clients. We regularly attend tech conferences to keep ourselves apprised of relevant issues in technology.  We've learned and gained much perspective from many entrepreneurs and influential leaders.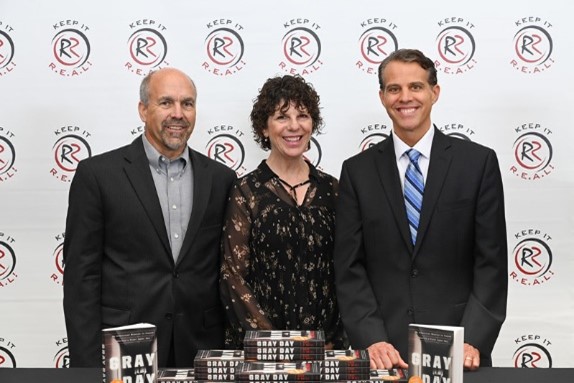 Learning about Espionage and Cyber Risks from Former FBI Operative and Author Eric O'Neil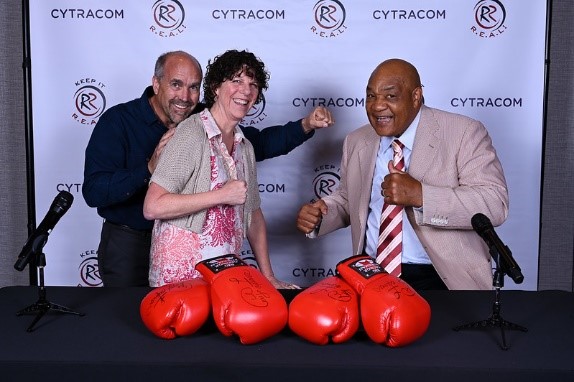 Listening to George Foreman's Story : How He Went from Regular Guy to Heavy Weight Boxing Champion to Successful Entrepreneur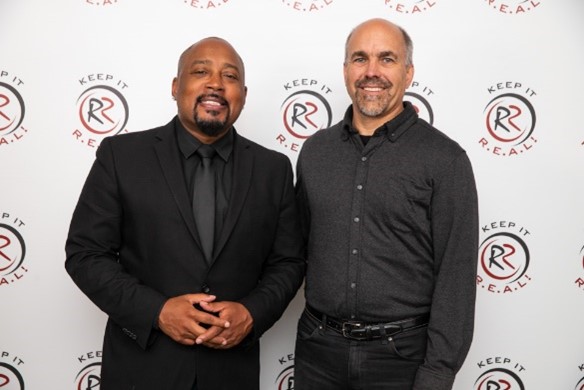 Shark, Daymond John Shares His Top 4 Strategies to Improve Leadership and Grow Your Business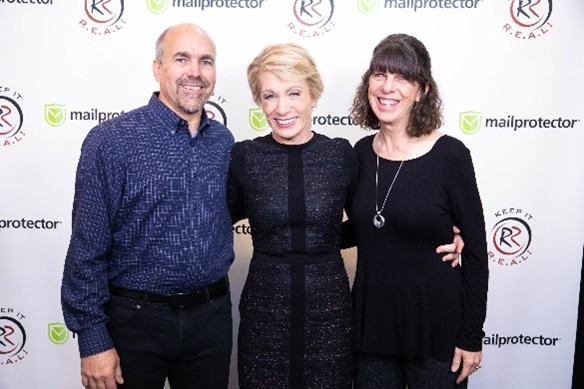 We Learned How Barbara Corcoran, of Shark Tank, Motivates Her Team, Hires the Right People and Removes the Wrong Ones, All to Create an Atmosphere of Fun to Forge Ahead When the Chips are Down
The LDD stands for the Lord, David, and Dina, his wife since 1992. In the logo, the two "Ds" are resting in the "L" to represent their trust and willingness to rest in God and their desire to conduct their business in a manner that pleases Him.