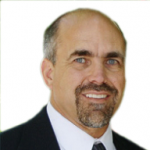 David
In 2000, David Luft left his job at the local utility company to become the founder of LDD. He earned a degree in Psychology with a minor in Computer Science from the University of New Mexico. He also went on to become an Apple Certified Technician, working on the legendary Apple IIe adjusting drive speeds and soldering memory modules. He then earned a Master's degree in Business Administration with a concentration in Information Systems from his alma mater. He also earned his Microsoft Certified Systems Engineer certificate and became a Microsoft Certified Trainer. Now he runs his own successful business with his beautiful wife Dina. Outside of the office, David enjoys working on cars, going camping, hiking and fishing.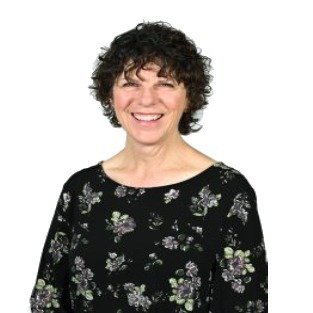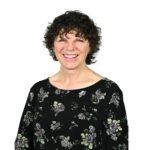 Dina
Dina Luft has been working with LDD Consulting from its conception in 2000. She is an integral part of making sure that each customer, no matter their level of IT understanding, feels a sense of peace and assurance about their technical needs and issues. Dina understands the frustrations that often come with the IT world and relies on her professionalism, friendly demeanor, and good communication to make sure every client is confident that they are being taken care of by the best IT firm in Albuquerque. She is head of accounts receivable, helps manage the office, and is ready to help anywhere that is needed as the company grows. Before settling down in Albuquerque, she lived in Texas, Montana, New Jersey, and California. She likes watching the wildlife in her backyard, listening to music, reading classics and spending time with family. She has a son in the Army and a married daughter who lives in Alabama. She loves being "Ganya" to her grandchildren.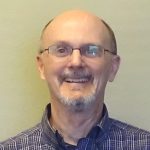 Koop
Dave is a support technician with LDD and has worked in the IT field for over 20 years. He loves to help people solve their technology problems. Dave was born and raised in Albuquerque and loves to travel with his wife and seek out comedy clubs and Hard Rock Cafés in cities they visit. When not working, Dave spends time with his family, watching movies, reading books and working on projects around the house.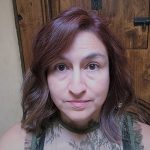 Ginger
I am a caregiver at heart and truly enjoy being a small part of helping LDD grow and I like building relationships with our current and future clients. I'm the person who reaches out to potential new customers, and I attempt to extend David's amiable and honest qualities that run throughout LDD's culture. After earning an undergraduate degree in Business Administration from the University of Redlands, I worked for a toy company, marketing entertainment software products for girls. Working for David and Dina is like being part of a family. Every staff member is supportive and everyone works together to help each other succeed which in turn helps LDD succeed. I was born and raised in Albuquerque, but spent 17 years in Los Angeles finishing school, working and starting a family. Experience in "Corporate America" has given me an appreciation for small businesses. The difference between the two is vast and I can attest to my strong preference for the latter. In my free time, I am busy being a mom to two teens, biking and reading. In this season of my life, I'm obsessed with political podcasts such as the "NPR Politics Podcast" and historical political reads like Blow Out.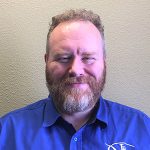 Austin
Meet Austin, our front-line technician. He is the friendly voice you'll hear if you call our help desk and will be your first line of assistance for any technical issues. Austin will quickly put you in touch with another tech if your case needs further support or service. For decades, he has had a passion for computers and a goal of working in the IT industry. His previous experience as an insurance adjuster and a dental lab consultant means he knows how to provide great customer service. We are thrilled to have him working at LDD.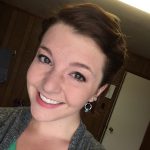 Jordan
LDD provides our customers with an IT experience that challenges the stereotypical "I've been on hold with an answering machine for 6 hours" phone call. I'm proud to say that LDD has an immediate response time to our valued clients. Locally owned businesses should be celebrated and supported for the positive impact they have on their communities. David and Dina truly enjoy what they do and have high regard for the people they've hired which leads to favorable qualities in a business. I enjoy being a part of helping companies get the support they need for the technology that keeps them going. I am responsible for marketing and branding at LDD. I have a BA in Communications with an emphasis in administration. Small businesses have occupied most of my career and I love the unique challenges they bring. I enjoy being a part of a company that helps people achieve more. It's rewarding to know that what we do fuels what our community of small businesses can do. I grew up in the Dallas, TX area. I went to a college outside of Lubbock called Wayland Baptist University. One of my favorite books is Boss Life by Paul Downs. I love spending time with my daughter and my church's youth group.