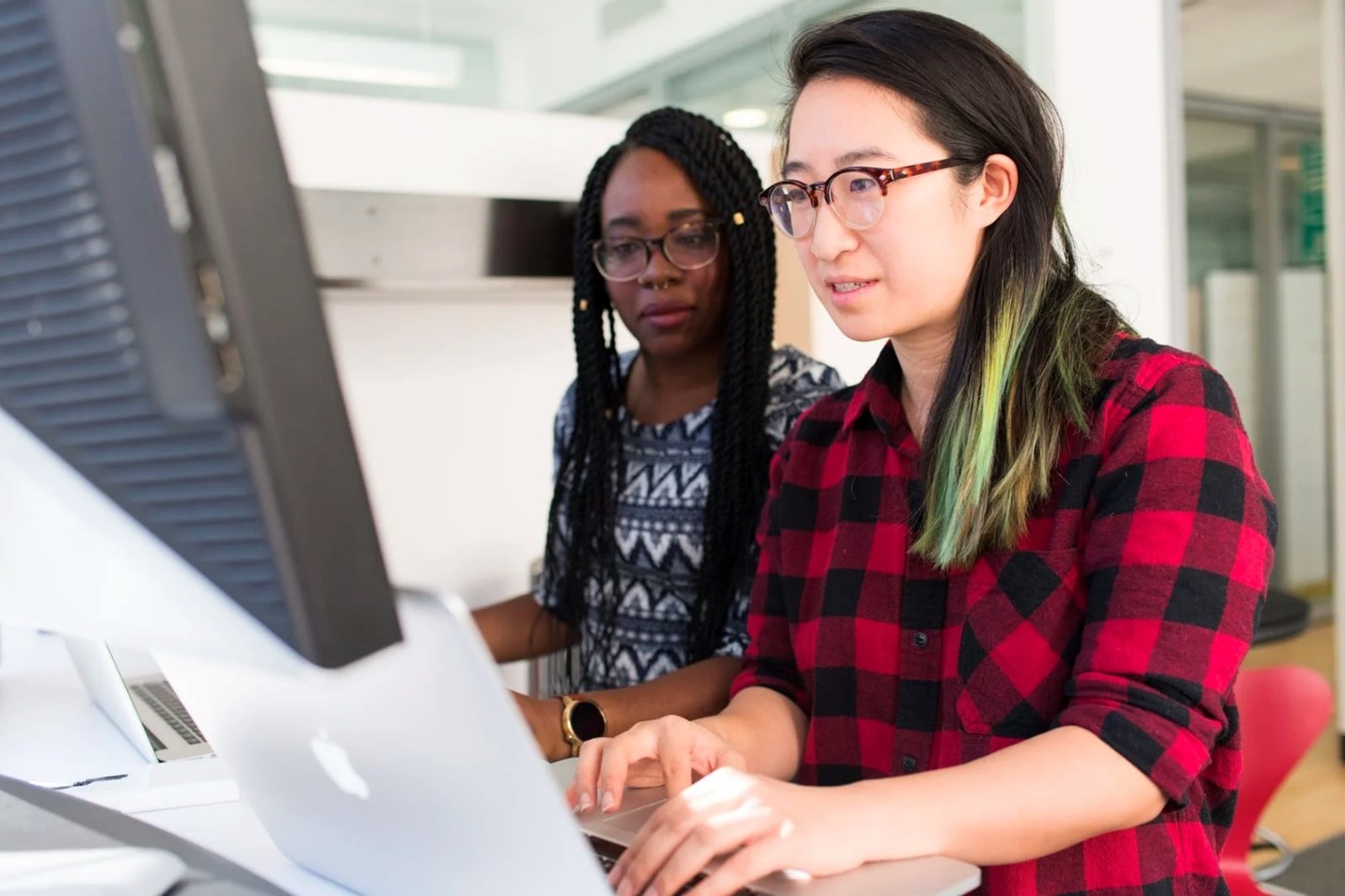 As businesses in every industry become more technologically advanced, there's an increased need for a full technical support staff. In our always-on, always-connected world, information technology is no longer limited to tech-based organizations. Without it, businesses may come to a halt.
IT failures can occur without warning, leaving organizations scrambling to repair essential systems and solve any resulting problems. There's also the looming threat of cyber breaches and attacks. To resolve these issues, businesses turn to IT support.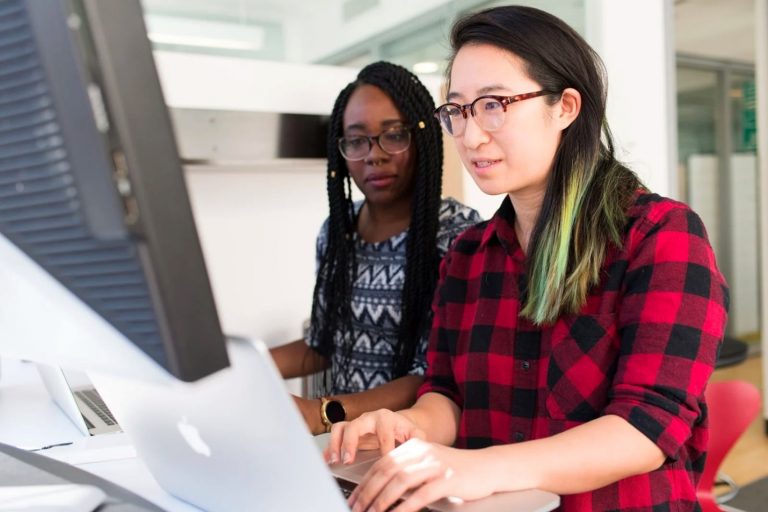 What Is IT Support?
Simply put, IT support is assistance that's provided to individuals and organizations for technology-related needs. The IT department provides users with solutions to problems or answers to questions.
In organizations, IT support extends beyond this assistance. It can include the setup, installation, and configuration of technology tools, optimizing network performance, setting up cybersecurity defenses, and much more.
Here are some common examples of tasks related to IT support:
Installing and configuring hardware, software, networks, systems, scanners, printers, etc.
Logging and processing technical support calls
Scheduling and performing maintenance upgrades and security patches
Solving password issues
Teaching employees about basic IT issues they may encounter
Setting up accounts for employees
Diagnosing and solving software and hardware faults
Repairing technology equipment or replacing components
IT support isn't a perk – it's a necessity for modern businesses. IT support staff improves an organization's technical efficiency and reliability, optimizes cybersecurity, and decreases the time to recovery.
Some of the advantages include:
Increased ROI
Having a capable IT support staff is a business investment. And like any business investment, it offers a return on your spend.
For example, a data center that goes down can cost thousands of dollars per minute. Investing into IT support staff that can quickly address the problem and implement a solution pays for itself.
In addition to direct IT support tasks, having a support team can help you get the most out of your technology investments. You'll not only maximize your spend on technology tools and features, but ensure that your employees know how to use different applications, programs, and systems to their fullest.
Enhanced Cybersecurity
Cyber threats are growing every day, leaving organizations vulnerable to financial and reputational damage. These threats are getting more sophisticated as cyber criminals leverage new tools, techniques, and strategies to exploit organizational networks.
Many organizations realize that cybersecurity should be a top priority, but they don't always know how to shore up their security. Having reliable IT support on hand has a huge impact on cybersecurity measures – not just preventing them but swiftly reacting to threats to mitigate their effects.
Improved Agility
Competitive organizations are agile ones. IT support ensures organizational agility by supporting new technology tools and innovation. For example, migrating to the cloud, embracing infrastructure automation, or adopting site reliability engineering (SRE) practices can help organizations maximize opportunities in an ever-evolving world of technology.
Satisfied Employees
Effective IT support ensures employees have the resources they need to solve problems quickly and easily, reducing delays and downtime. IT teams give employees the access to connect wherever they're working, even with remote or hybrid teams, and get fast and effective responses.
Empowered employees are satisfied employees. When given the tools and support to address problems on their own, employees are empowered to excel in their work and tackle challenges.
Better Adaptability
Technologies are moving faster than ever. Competitive organizations will need to stay aware and open to new advances and evolutions in current technology. They need to know what emerging technologies can be helpful to their organization, how to select them, and how to implement them, which is where IT support services come in.
This team can evaluate, test, and incorporate new tools and systems to promote better business outcomes and support organizational goals.
Improved Efficiency and Productivity
Technology is pervasive in virtually every industry. The right tools can support employees and alleviate administrative burden to help organizations do more with less. For example, AI and machine learning tools can alleviate both business and IT staff to boost productivity.
What Does Modern IT Support Look Like?
Like modern businesses and workforces, modern IT services may look different for every organization. Companies may choose an in-house IT team, an outsourced IT support service, or contracted IT services as needed.
Many small companies don't have the budget for full-time, in-house IT staff; however, outsourcing is a much more cost-effective solution. External IT staff also known as managed IT services providers (MSPs) are reliable, experienced, saving the time, money, and hassle of hiring and maintaining an internal team. Utilizing an MSP is like having a virtual IT staff on your team.
A larger organization or an organization that requires technical support-as-a-service may have different departments with IT staff or a combination of in-house and outsourced IT support.
The types of IT support services and levels may include:
Level 0: Self-help IT support allows users to retrieve the information they need on their own with minimal assistance from an IT professional. Some examples include FAQs, technical manuals, search queries, blog posts, app pages, knowledge base articles, and chatbots.
Level 1: Help desk IT services, also known as service desk support, allows users to chat or call an IT professional and receive support for common glitches and basic issues. They can also put in service requests. This is designed to resolve basic issues and get systems back up and running with minimal downtime.
Level 2: Technical support at level two offers more in-depth, specialized knowledge and experience with a product or service specific to an incident. These issues are more involved than basic issues and require more technical expertise. For some situations, this may involve multiple conversations or remote access.
Level 3: Product and service support requires the highest technical resources to resolve the issue. The support staff for level-three services are highly skilled and may include engineers and programmers. The issues brought up in level-three support are often documented for use at the lower levels.
Level 4: Level-four IT support involves business partners and vendors who provide support for issues outside the normal scope of services provided by the organization. This may include machine maintenance, vendor software support, and printer support.
Get IT Support to Empower Your Business
IT support is a key factor in the success of any modern business. Numerous technological systems and applications need to run smoothly and efficiently to keep a company running, regardless of industry. As more organizations embrace digital transformation, remote teams, and an always-on mindset, having a capable and experienced tech support team will become more essential.
Looking for IT support services? LDD offers IT support and solutions for New Mexico businesses. Contact us today for a free 10 minute phone consultation!